HOME >
About Company >
Corporate Identity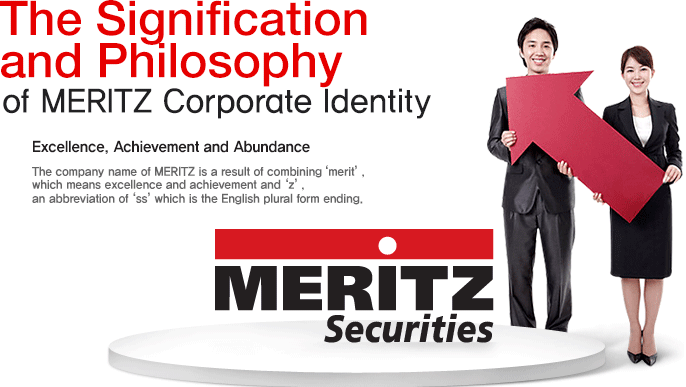 Passionate and Solid Company

The red stripe in the logo is inherited from the color image of Hanjin Investment Securities, representing the passion of employees at MERITZ Securities. The typeface of logo with thick and strong lines materializes a solid financial company. The logo symbolizes a securities company that is stably operated to bring profit to its customers rather than putting on a fancy make-up.

MERITZ Securities, the leader of financial market

The circle inside the red stripe in the logo represents the dot in alphabet'i,'representing major elements in the financial market to evolve in the future, such as investment, international and internet. The circle represents the will of MERITZ Securities to lead the change in Korean financial industry.